Full-Service General Contractor
Zehr Building delivers quality, highly effective contracting, with your budget in mind. Our mission is to deliver quality and integrity in the Pennsylvania, Ohio, and New York areas.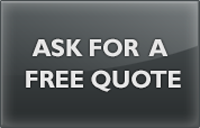 About Us
Zehr Building LLC is a proud member of Meadville/Western Crawford County Chamber of Commerce.
Zehr Building takes pride in quality and customer satisfaction. We believe that customer satisfaction comes first!



Quality and Integrity
We have over 30+ years of combined experience and have been growing steadily for eleven years.
Our strong alliances with other local businesses provide better services at a better price.
We use the Design-Build method to streamline the building process and guarantee a schedule for your project.
Services Provided
Full-service residential and commercial general contractor. We do new construction and remodeling, additions, garages, kitchens, baths, stairways, crown moldings, trim work, foundation repair, structural repair, window and door installation, siding, roofing, drywall, interior and exterior painting, new electrical and plumbing, electrical repair, plumbing repair, decks, and small repairs.
Service Area
We regularly bid and perform work in Meadville, Conneaut Lake, Cochranton, Saegertown, and Edinboro. We are equipped to serve the northwestern Pennsylvania, eastern Ohio and lower New York regions.